Before the COVID-19 scare, I was on a mission to reorganize our upstairs. I came home one day and decided that I wanted to completely move the playroom out of our spare bedroom and disperse it across the boys' rooms and our open game room area.
This happens to me sometimes. I just get a feeling that something needs reorganized and my husband comes home to a big giant mess. Eventually, everything gets in order and looks even better than before.
The playroom deconstruction was an important move. The boys would go in that room and make a huge mess. No matter how much we worked on cleaning up, that room was in a permanent state of disaster. I thought dividing the toys across different rooms would help contain some of the messes in smaller chunks.
So, I completed the playroom deconstruction before Spring Break. My goal was to create a real guest room for the visitors who were supposed to come that week. Since the boys got the flu, our guest room went unoccupied until the next week, but at least it was complete!
I had no idea how this rearranging would make such a huge difference in the next coming weeks. Because I reorganized, the boys now have a dedicated learning space for our at-home learning experience. Tanner has been so excited to see this come together. He's been helping me think about what we need for our "school at home" space. He is helping me create labels for each of our learning activities. There is such energy around school from home now. They look forward to using this space together and it has helped me minimize the amount of mess created.
I also repurposed our office space area so it is fully functional for my work. My husband prefers to work form the kitchen table, but I knew I really needed a private space since I will be spending a lot of time on Zoom. In my office, I also have my workout equipment, including dumbbells, yoga mat, and my spin bike. There's also an area for crafting and Cricut projects, which I'm determined to start using again. It's a space I want to use, which is so important when working from home!
So in time of stress, I realize I need organization and purpose. This has really helped me come to terms with the social distancing and quarantine happening right now.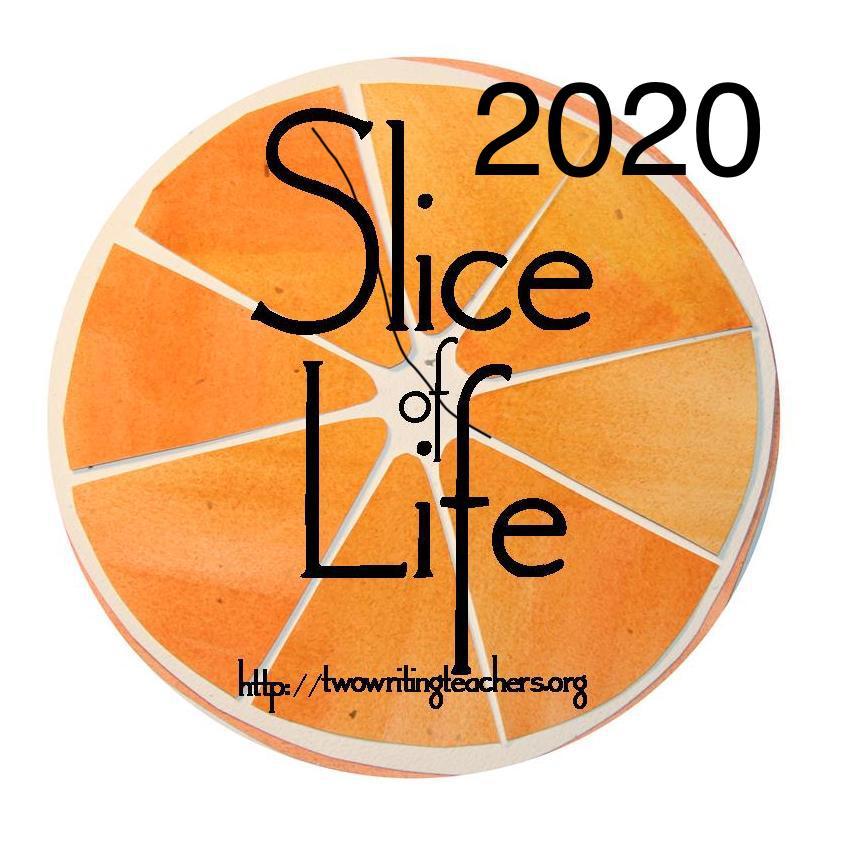 This month I am participating in the Slice of Life Challenge.
I will be posting slices from my very own life every day in March.
Click here
to learn more information about the challenge.
Are you a first time slicer like myself? I found
this
post particularly helpful.