I have such mixed feelings about this pandemic. It still feels surreal. I'm starting to wonder if it will ever feel real until it is over and a part of our world history. During the day, I'm so busy being a mom and working that I hardly remember what is going on outside of my house. At night, I turn on the news and am reminded of the scary state of our world.
It's funny how easy it is to mute the severity of this virus by staying home. It is the safest place to be, but it makes me all the more out of touch with the reality of this situation.
Inside these four walls, I'm concerned with keeping my kids occupied so they don't have as many sibling arguments. I am concerned with allowing them to get sunlight and not feel the angst that comes with quarantine. I'm concerned about making sure they eat, play, and nap. I'm concerned with when I will ever even get to do my work. I'm concerned with blocking time for exercise so that I can be a good parent and wife. I'm concerned with creating a new normal for us.

At the same time, inside these four walls, I'm living the best of both worlds. I get to spend quality time with my kids. We get to play outside and explore. We get to shut the world out and just be a family. We get to connect with friends and family over technology more than ever before.
So tonight, I cracked open a beer and enjoyed the sunshine from my back porch while I watched the kids play. I let my fears drift away because there is no sense in holding onto them.
It's only Tuesday.
How is it only Tuesday?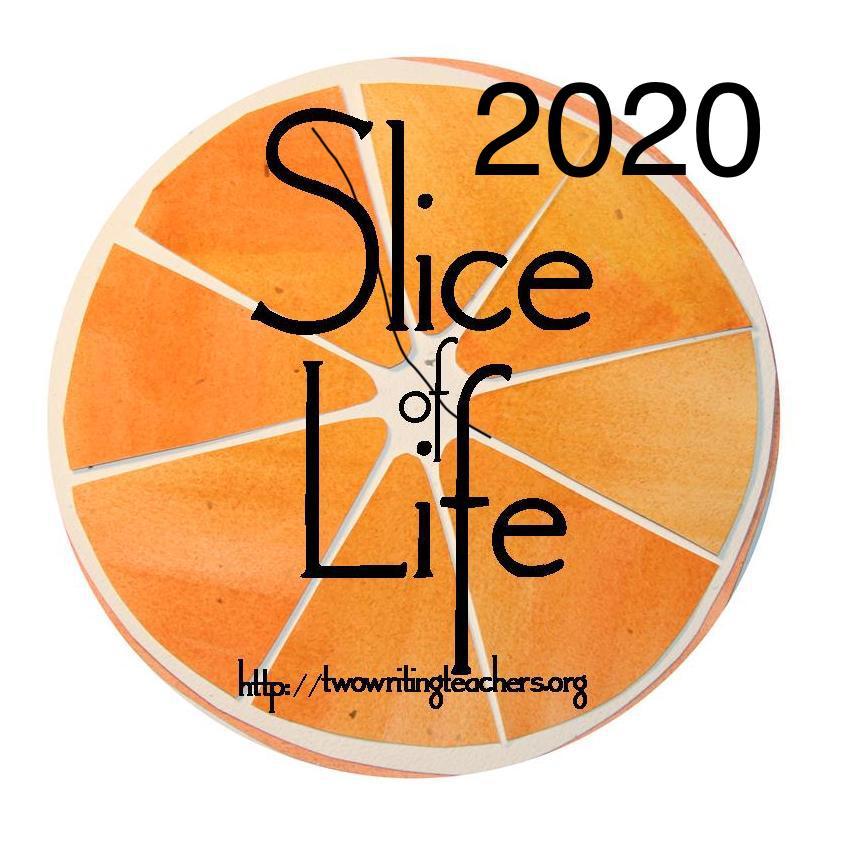 This month I am participating in the Slice of Life Challenge.
I will be posting slices from my very own life every day in March.
Click here
to learn more information about the challenge.
Are you a first time slicer like myself? I found
this
post particularly helpful.